Overhead Door and Loading Dock Safety Solutions
December 16, 2022
All About Air Curtains: How They Can Help Your Business
April 20, 2023
You've made the investment, now make the most of it
Are you using your openings to their fullest potential? Protect your investment by maintaining the components of your equipment, such as overhead doors, opening devices, and loading dock equipment. Neglecting the need for proper maintenance and service will leave your investment susceptible to wear-and-tear damages which could ultimately lead to unscheduled downtime, loss of productivity, and workplace safety hazards.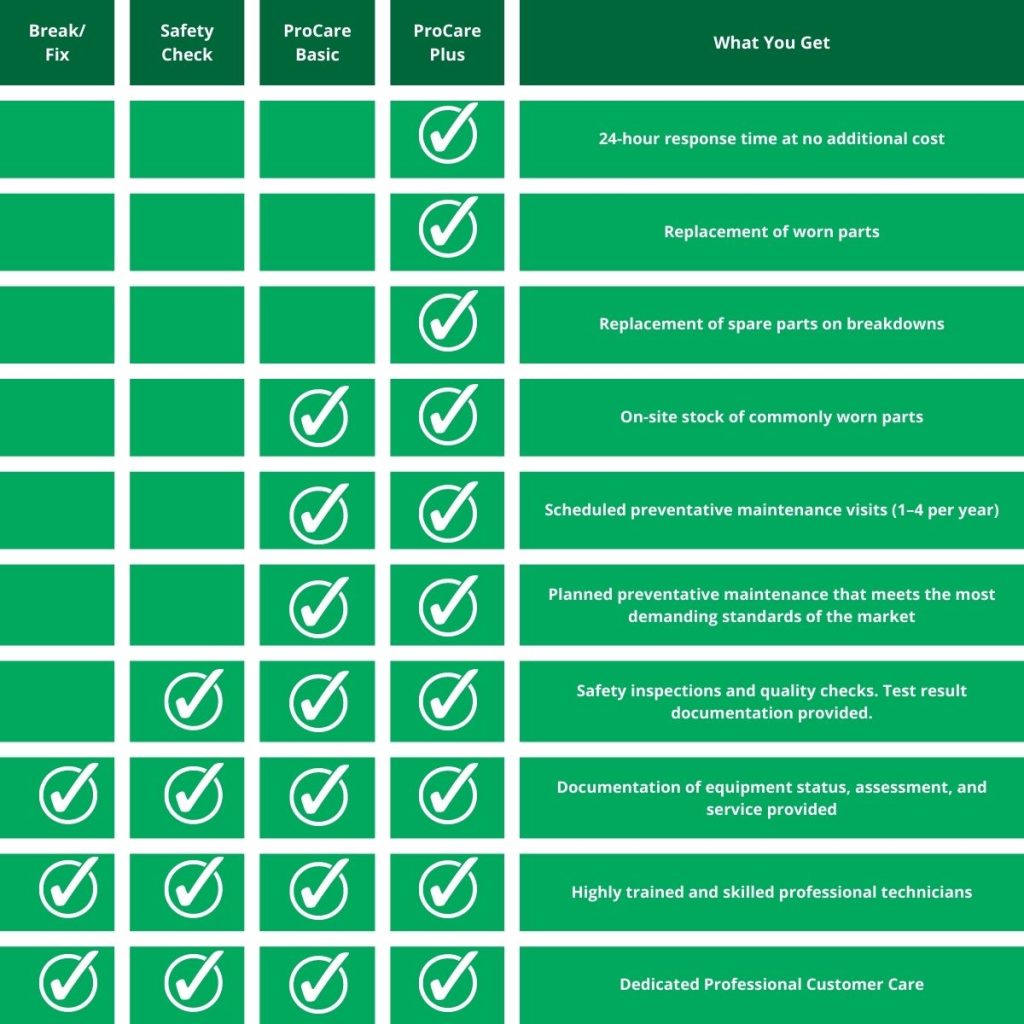 With a ProActive care plan from McKee, your facility will be able to…
Maintain safety

Reduce truck, building, and product damage

Reduce energy loss

Improve productivity

Decrease expensive downtime

Eliminate expensive repair bills
Modernization & Upgrades Enhance and extend the performance of your openings with
Our experienced service team support takes a ProActive approach with offering advice on improving equipment performance as well as regulation compliance.
Keep Your Openings Performing Correctly
The equipment installed in your openings is a long-term investment, and just as your business develops over time, so do opening solution technologies and regulations. To help address the changing needs, we offer a variety of modernization and safety upgrades. 
Modernizing and upgrading your openings can contribute to a more sustainable building, reduce maintenance and energy costs, and at the same time improve convenience, reliability, safety, efficiency, and aesthetics. It is a cost-effective way to make sure your openings match both current and future needs.
Stay Open For Business
Regular maintenance can extend the life of your openings and help prevent unexpected problems. Our Pro-Active Care Plans help you maintain reliable, safe and sustainable operations throughout the lifetime of your openings.

Maintenance Programs To Fit Your Business Needs
ProActive Care Plans include visits according to your business needs. Our service team offers advice based on factors such as existing condition, age, operating environment, and recommends the best plan for your specific circumstances.
ProActive Care Gives You More Options
Pro-Active Care Plans offer optional response times, customized performance documentation and advanced user training for facility managers and others responsible for lots of docks and doorways.