With over 40 years of experience in the loading dock, leveler and door industry, McKee has extensive expertise in working with a diverse customer base with large and complex facilities.

Handling numerous service transactions annually, many of them self-performed by our highly trained service technicians, makes McKee a name you can trust.

Many of the challenges our customers face are common – from energy and operational efficiency to providing a safe environment for employees and customers to minimizing downtime — and we work closely together with them to find the best solutions. We have extensive experience in the following industries:
Warehousing & Distribution
Warehousing and Distribution
Today's warehousing and distribution facilities are high performance in every sense of the word. Inventory turnaround is very fast and the environment operates 24/7/365.

Your Unique Challenges
Keeping every dock up and running.
Maintaining productivity between shifts.
All necessary audits (SGF, AIBE, OSHA, BRC and more).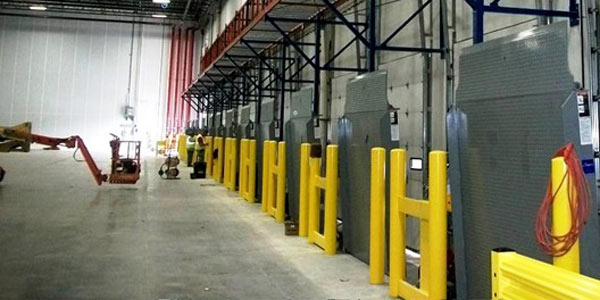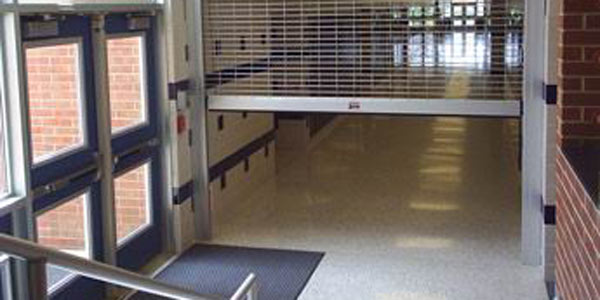 Schools/Universities
Whether you're an elementary school that needs corridor security for after-hours activities or a university dining hall with the need for a service window closure, we've got you covered.

Your Unique Challenges
Safe and secure access and exit for both pedestrians
NFPA 80 Fire Door Compliance
Healthcare
The safety and security of those in the care of a hospital or health network is paramount – our doors can help you protect people and products.

Your Unique Challenges
"Tag along" access
ID Authorization
NFPA 80/Joint Commission Fire Door Compliance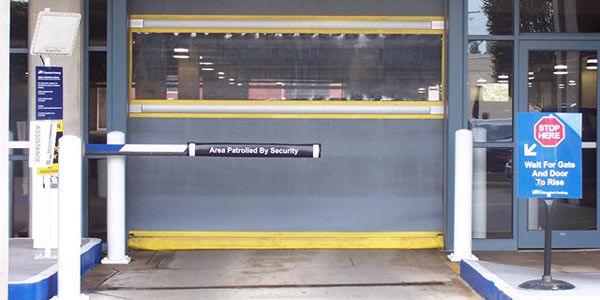 Parking
From stand-alone parking garages to condominiums and mixed-use buildings, we have the safe, secure and durable closure solutions you need.

Your Unique Challenges
Safe and secure access and exit for both vehicles and pedestrians
High-speed, controlled operation is critical to ensure that fast and efficient movement
Doors and barriers must work 24/7/365 in all types of weather with minimal maintenance
Retail Outlets
Success in retail is measured in terms of inventory turnover. That means there is a constant ebb and flow of merchandise between distribution centers and retail outlets. As always, cost control is a major concern and securing the premises against unauthorized access is essential.

Your Unique Challenges
Maintaining your image.
Getting your product into the stores and onto the shelves.
Food Grade audits (AIB, SQF, BRC, FDA).
Downtime around the holidays and other peak sales periods.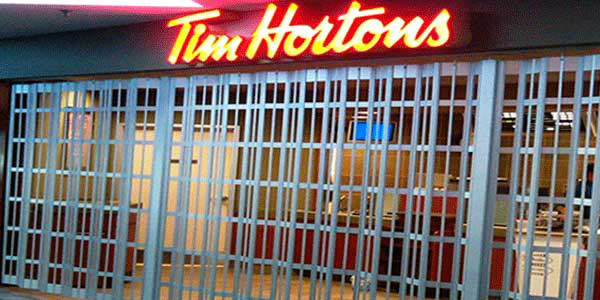 Auto Dealers and Service Centers
Auto Dealers and Service Centers
Auto centers are busy facilities that need efficient equipment to help them operate at peak performance. Whether it's the service bay or the drive-in customer service entrance, efficient door operation leads to better climate control and lower heating and cooling costs.

Your Unique Challenges
Maintaining your image.
Getting vehicles in and out as quickly as possible.
Keeping service bays operational.
Downtime around holidays and other peak sales periods.
Manufacturing
Productivity and cost control are always the bottom line in any high-volume, nonstop manufacturing environment and the loading dock facilities are no exception.

We specialize in creating manufacturing facility loading docks that can actually help improve productivity and traffic flow, reduce energy and maintenance costs, and minimize downtime with remarkably long-lasting durability, even under the harshest of conditions.

Your Unique Challenges
Raw materials in and finished products out.
Heightened focus on safety.