McKee Doors Industrial Garage Door and Commercial Overhead Doors in Circleville Ohio
Our Products
FACILITY EXPERTS AT THE HIGHEST LEVEL
At McKee we have over four decades of experience. We have had success in this by evolving with the ever changing marketplace, understanding our clients' needs, while providing clear, confident plans, superior execution, teamwork, consideration, and consistency.
Our Products
FACILITY EXPERTS AT THE HIGHEST LEVEL
At McKee we have over four decades of experience. We have had success in this by evolving with the ever changing marketplace, understanding our clients' needs, while providing clear, confident plans, superior execution, teamwork, consideration, and consistency.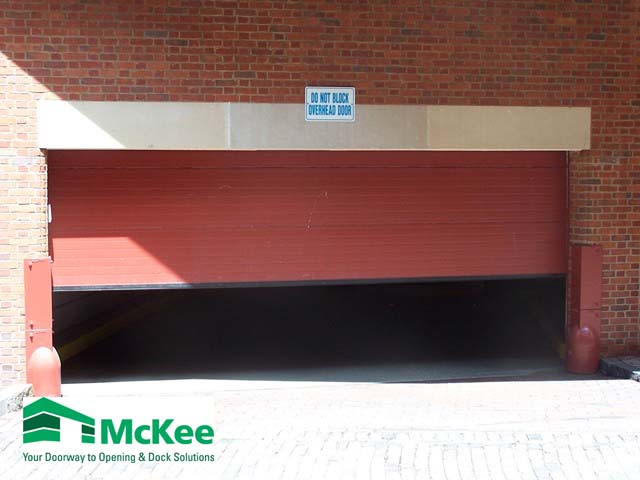 Industrial Garage Door Repair in Circleville, OH
We are always committed to making your operation safer and more productive. For this reason, our customer support doesn't end with your equipment purchase. The team at McKee Door truly understands that your equipment is directly related to productivity and employee safety. Accordingly, emergency service is available 24/7/365! Therefore, your Circleville business is supported by fully-insured and trained technicians who work out of company-owned service vehicles. Because of strong relationships with our aftermarket parts suppliers, we offer ready access to a broad inventory of parts. With this in mind, our service vehicles are fully stocked to repair any commercial garage door.
If you'd like to see more about our industrial doors, then follow the link Commercial Garage Doors >> sales and service for Circleville.
Learn more about our Commercial Garage Doors >> to find out what works best for you.
Industrial Garage Door Maintenance in Circleville, OH
24-Hour emergency service in Circleville!
Improved safety for your employees
More time to concentrate on priority jobs
Confidence in properly working equipment
Reductions in costly downtime
Local service allows scheduling of repairs when you need them
Reduce the lifetime ownership cost of equipment
Customized service contracts for you specific equipment and budget
Documentation of commercial garage door maintenance
Circleville, OH Installation and Service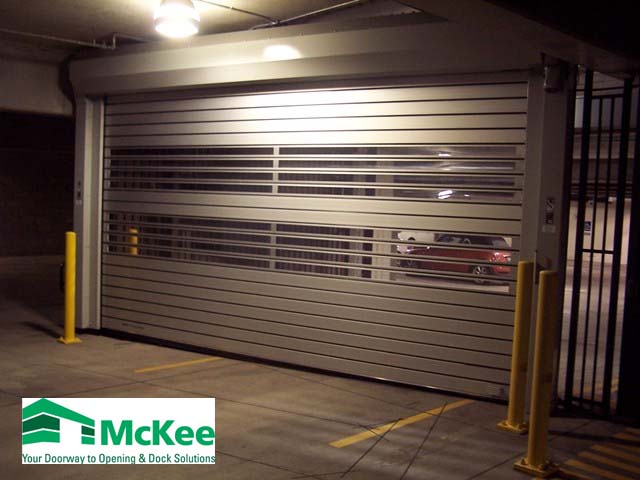 Rolling Steel Doors installation, repair and maintenance in Circleville Ohio.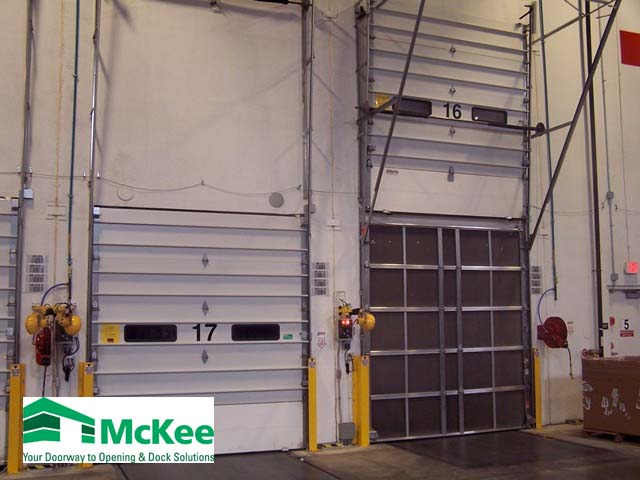 Commercial overhead service doors for businesses in Circleville, Ohio
Air curtains applied over an industrial garage door in Circleville, Ohio
Industrial garage doors for businesses in Circleville, Ohio
Our Products include Commercial Overhead Doors and more!
Commercial Overhead Doors
McKee's industrial and commercial overhead doors are unmatched in terms of thermal efficiency, performance and durability. Accordingly, McKee makes operating your facility safer and easier. Our commercial overhead doors are manufactured by Wayne Dalton, which are specifically designed to withstand the daily wear and tear of everyday commercial use.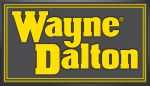 We carry a variety of commercial overhead door types, including:
Thermospan Series -

a complete line of premier insulated doors that are ideal for applications which is energy efficient, because competitive energy cost is essential.

Aluminum Full View Doors -

weather resistant, virtually maintenance free, therefore are ideal for applications such as service stations, car washes, and auto dealerships in Circleville, Ohio.
Rolling Steel Doors
Commercial Overhead Rolling steel doors are slatted metal doors that roll up to store in a coil above the opening. Our doors are used to provide security against entry or weather protection at exterior and interior openings in industrial, commercial, institutional, and a number of other buildings. These doors are made from metal. Most notably, interlocking steel, stainless steel or aluminum curtains which provide a variety of slat profiles, finishes, and options. For this reason, our doors are designed for durability, serviceability, and good looks. You can learn more details about our Rolling Steel Doors >>.
High Performance Commercial Garage Doors
McKee's high performance commercial garage doors are unmatched in terms of speed, reliability, performance, ease of maintenance, and safety. In today's competitive business environment, industries use McKee's complete line of high speed doors to lower operating costs, increase productivity, and enhance safety and security. Find out more about our High Performance Door solutions >> to find out which one suits your needs.
Air Curtains
McKee's Dock and Door Air Curtains are often used to separate one environment from another. Namely, it does this by supplying an invisible barrier of air that will not allow air to flow through it. Because of this, your Circleville facility could highly benefit from air curtains.
Direct benefits derived from utilizing Air Curtains include enhanced building sanitation levels; therefore, increasing employee productivity through improved working conditions. Thus, creating less employee downtime due to airborne infections and allergens, insect control. Finally, it also reduces the costs to heat and cool your building. Find out more about our Air Curtain features and benefits >>.
Hollow Metal Doors
McKee Door stocks hollow metal doors that provide solutions for healthcare, public transportation, education, public facilities, hotels, retail, and office spaces. Hollow metal doors provide the best long-term value in the door and frame industry, while offering aesthetic versatility to satisfy the requirements of your project. In addition to the benefit of the strength and durability of McKee's hollow metal doors is the total cost of ownership. Henceforth, hollow metal doors often last 30 years or longer when properly installed and maintained.
Fire Door Inspection in Circleville, OH
Rolling Fire Doors are designed to provide automatic closing and fire protection. Also, the notice for protection should be indicated on the fire door label. In order to maintain standards, the automatic closing features must be tested during door installation, because it is annually required by NFPA 80. Therefore, we recommend that doors must be checked regularly by a trained door systems technician. McKee Door will make sure that conditions that may affect the operation of the door are fixed. Our technicians will perform an annual inspection and drop test of all fire door automatic closing features. Read more about how our Fire Door Inspection Services >> can benefit your Circleville facility.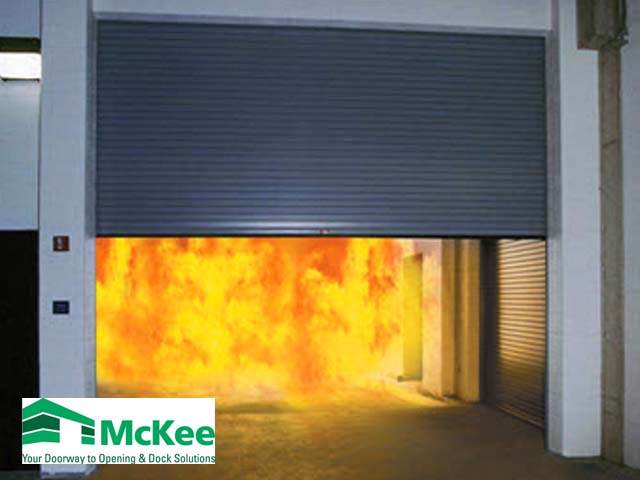 Fire door inspections in Circleville, Ohio
Circleville Ohio Commercial Garage Door Reviews
Circleville Ohio Commercial Overhead Garage Door Reviews
Commercial Overhead Door Sales in Circleville Ohio
Average rating:
8 reviews
Mar 11, 2020
Quick service on door
Called 6:30 PM on my door that needed immediate repair 2 1/2 hours later we are up and running
Mar 11, 2020
Great overhead door service Circleville OH
McKee Door and their entire organization are a great company to be associated with. They get it and their customers benefits.
Mar 11, 2020
Pentalyft's review of McKee Door Commercial Service
Looking for outstanding service from a loading dock equipment and overhead door dealer in the Columbus, Ohio area? McKee Door Sales is your number one choice! From the design process to installation and customer service, McKee Door Sales will walk you through the steps seamlessly until the work is done and then keep your product running smoothly with a planned maintenance package. Great company, great people!
Jim Cruikshank - Germain Honda of Dublin
Mar 11, 2020
Commercial overhead door service review
Our company has used McKee Doors for at least 10 years. The have quick and efficient service, and their employees that do the work are always informative and nice. We will continue our relationship with this customer service based vendor. Heck, Brian's not that bad either!! Awesome folks!

Jim Cruikshank
Germain Honda of Dublin
Feb 20, 2020
Highly Recommend
Best service in the business! Highly recommended!. 5
Aug 3, 2012
Great overheard door company
Great company with wonderful people.
Sep 18, 2005
Friendly and knowledgeable
Friendly and knowledgeable. Worked with Mark Girard over the phone and then Matt Girard in person for the field measurement. We received the quote quickly and found it very fair (we checked on handling ourselves through home depot; the prices were virtually identical). The work was done in less than an hour and looks flawless. We had some small finish defects on the door. The day i reported them Matt Girard was at the house to check them and at my request simply ordered me some touch-up paint. A good company to work with.
Dec 12, 2002
Very helpful, knowledgeable and friendly
I was extremely satisfied with entire operation of having my garage door replaced. I did not do any price comparison. Had all my questions answered. All personal encounters were very helpful, knowledgeable and friendly. Will very willingly return to them for future needs.