We're your industrial loading dock & overhead door experts!
At McKee, we are the single-source solution for all things related to overhead doors and loading dock equipment. From massive warehouses and retail spaces to fire departments and smaller garage spaces, we've seen it all and have the equipment to deal with it all.
Our relationships with leading providers like Pentalift Equipment, Cornell Iron Works, Albany Door Systems, and Wayne Dalton—and combined with our industry-leading knowledge—ensure you get the best solutions you need for your warehouse, or any non-residential space.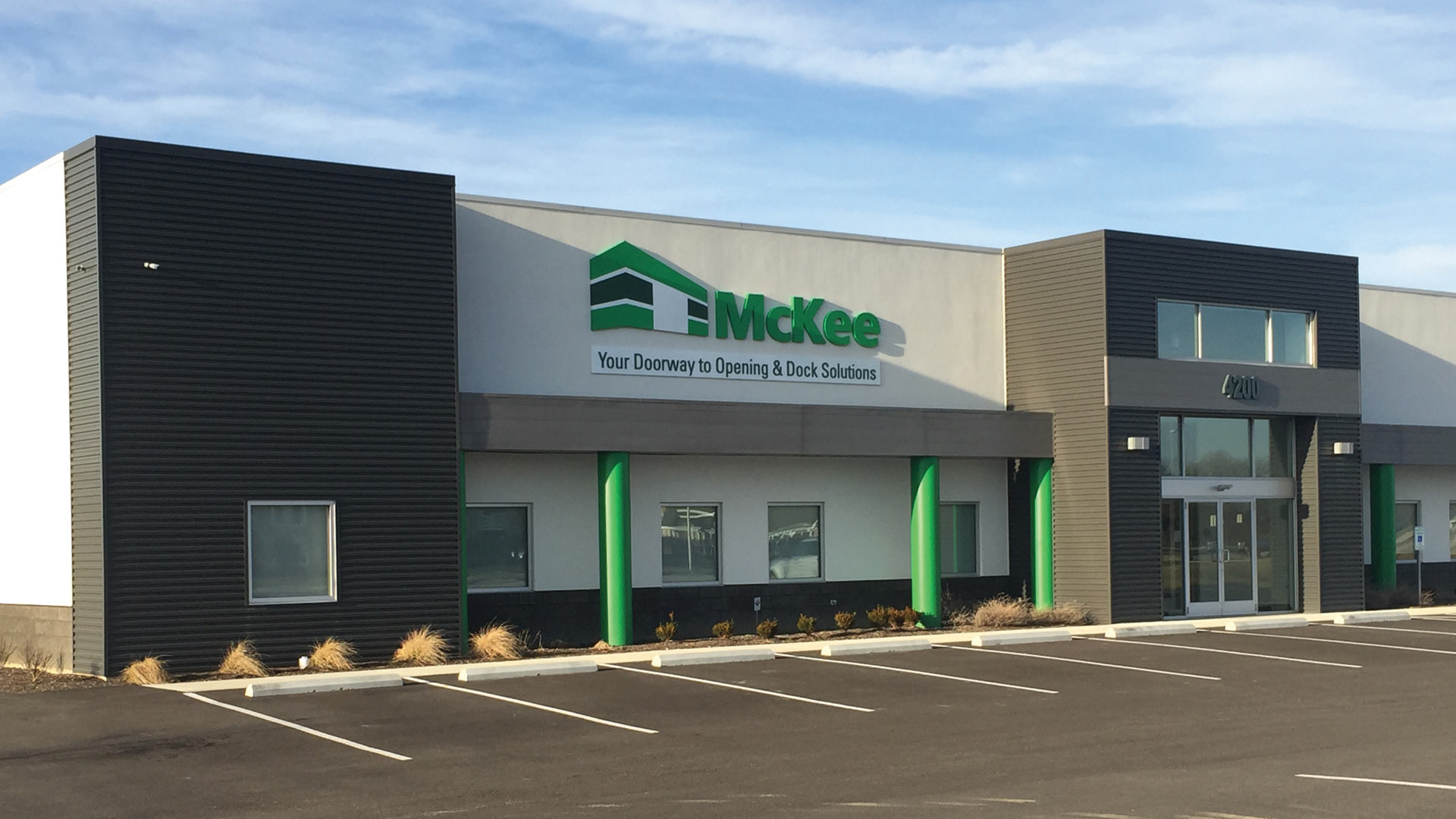 We're a 2nd-generation family business—and we're growing fast
For over 40 years, McKee has been about finding the best solutions for our clients and giving them the absolute best service possible. We're your partners from start to finish.
Now on our 2nd generation of ownership, McKee has been growing fast—and we're not slowing down any time soon. Our dedicated team of professional advisors and technicians are always ready to go.
We can service any manufacturer or installer
No matter who installed your current dock or garage doors—or even what they installed—we can repair and service anything:
Commercial Overhead Doors:
Wayne, Dalton, Overhead Door Corporation, Haas Door, Clopay Building Products
Loading Dock Systems:
Pentalift, Rite Hite, Kelly, Serco, Poweramp, Pioneer
High-Performance Doors:
Albany Door Systems, Rytec, Dynaco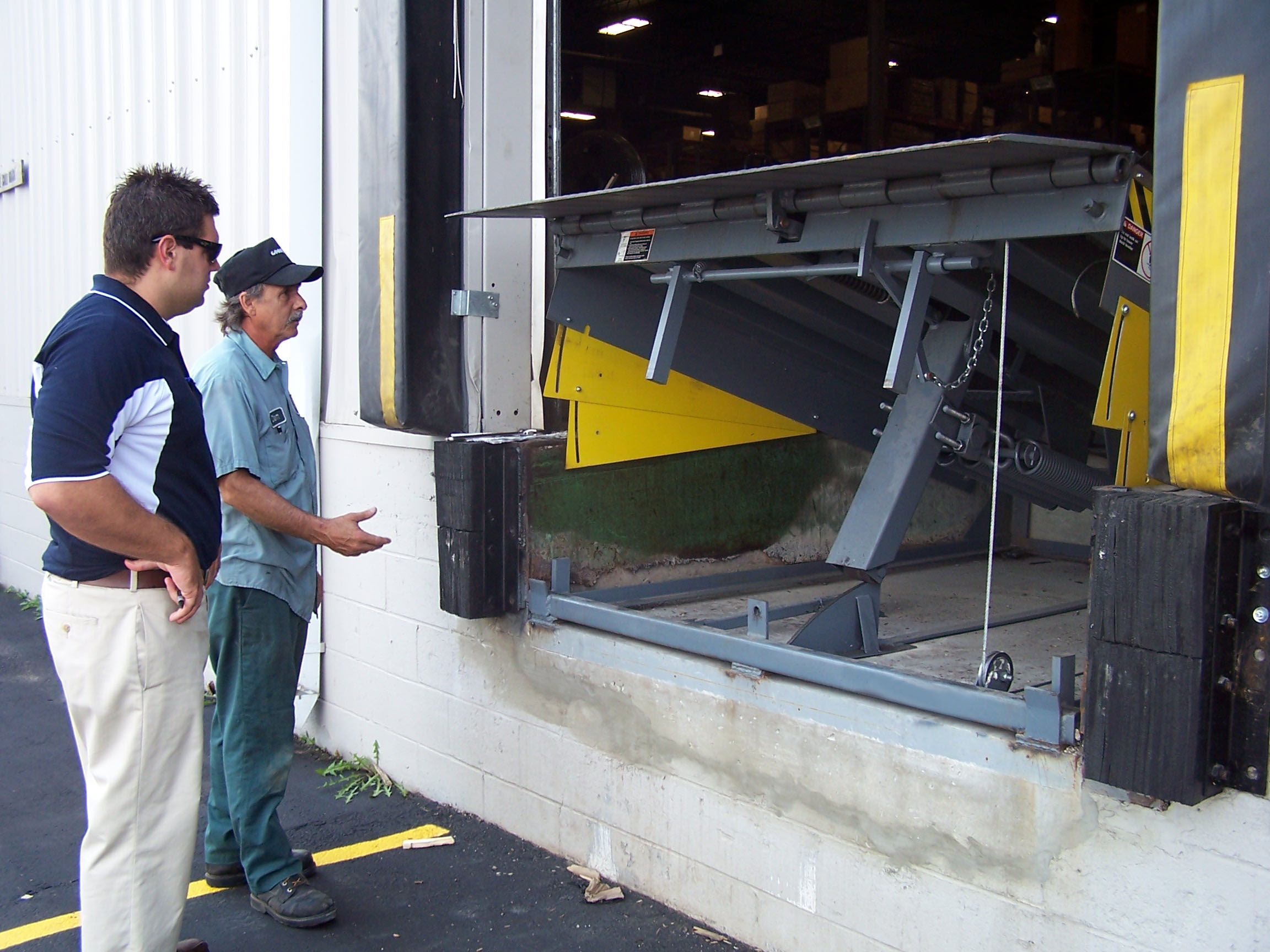 We offer comprehensive, turnkey service
At McKee, we're shipping experts and handle everything in-house. Our dock and door solutions are designed, installed and serviced by our experienced team of licensed technicians.
Our service capabilities include the following:
24-hour emergency service
Radio-dispatched trucks
Service technicians averaging 10 years of experience
Annual fire door inspections according to NFPA regulations
Planned Maintenance Programs to suit all needs and budgets
Well-maintained inventory database of client facilities equipment, so we always bring what we need
We live by the "4 Cs," which have guided everything we do since our inception:
We partner with you from the start, so your problems are our problems. We care about fixing our problems as efficiently as possible.
Every problem is unique, but with over 40 years of experience, we've seen just about everything. When we encounter something tricky, we know the best workarounds.
From our sales and marketing to your interactions with our service technicians, we promise to always be clear with you. We'll tell it to you straight, whether you want to hear it or not.
You always know what you're getting with McKee. We're not going anywhere, and neither are our technicians. It's reassuring seeing the same faces show up to maintain your docking and doors to keep them in top shape.
McKee Is Now Serving Cincinnati & Dayton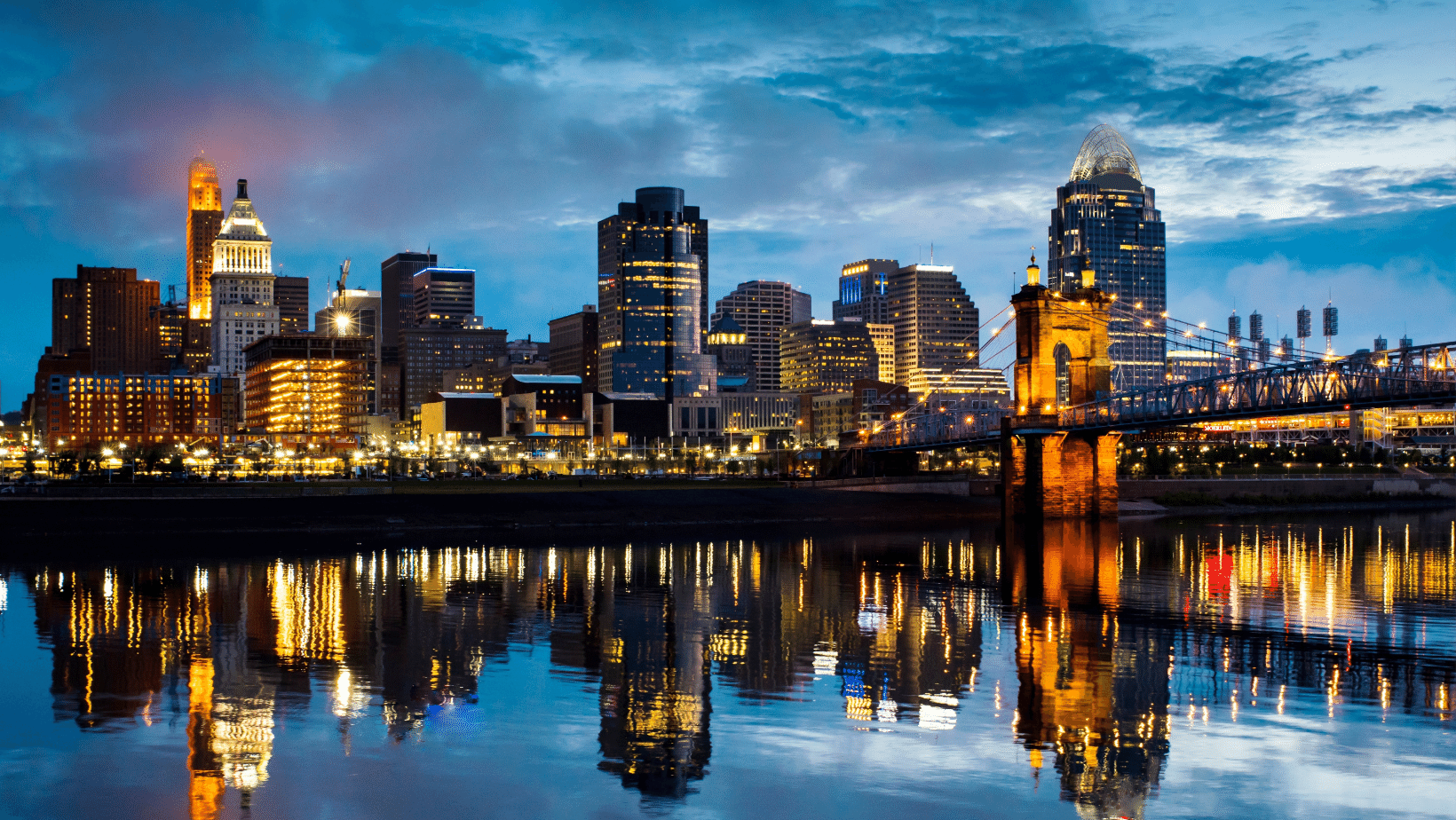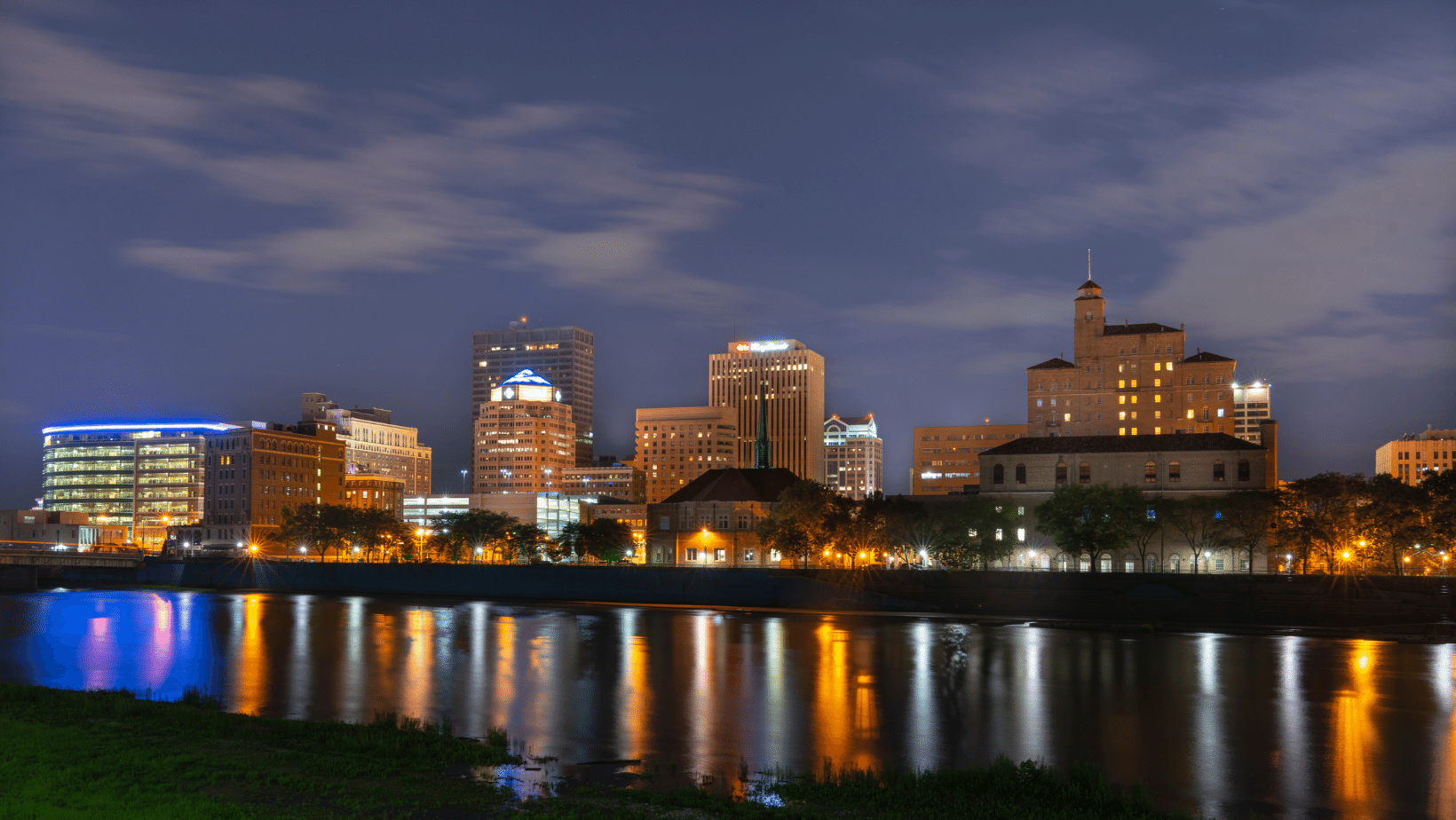 We've been around Central Ohio for over 40 years and helped thousands of clients get the most out of their operations. And now we're expanding our service areas to include the Cincinnati and Dayton areas.
We're bringing our top-notch shipping dock solutions and round-the-clock, turnkey service to you!
"I was reading about how you started your business, and I just wanted to say hats off to you on a great success story. I am most impressed that you kept this a family business. It was very impressive to see how you started in business and what you have grown to today. While we have a small issue that came about as part of the PM scenario (which I inherited), Matt was "Johnny on the Spot" and is about to take a very bad, "hot situation" and make us look good, not only to the tenant, but to the owner as well. I applaud that, and it is what I expect. While the work is still in progress of fixing, I suspect by week's end or first of next week, your firm will have made this situation whole. Again, I really enjoyed reading about your company, and look to use your firm in the future when a need to use your services arise."
"I just want to let you know how much the trustee's and I appreciate that early Christmas morning when people from McKee came in to fix our overhead door. We only have two large overhead doors. One was already out of service, with parts on order, when a spring broke on the east door. The Lieutenant on duty informed me that it seemed that, in less than a ½ hour after he called, people were here working on the door. We were extremely busy during this period due to the ice and snow storm. I don't know what we would have done without your assistance. Again THANK YOU VERY MUCH for your great response. I can't tell you how much better it makes everyone feel when there are companies like you who take good care of their customers. Too bad there aren't more like McKee."
"It is with great pleasure that I write a letter of recommendation to you for your work over the past several years. McKee has been an exemplary subcontractor for our organization and has provided a value-added approach. Whether providing hard bid pricing, prompt service or design alternates, McKee has been a valuable member of our team. In a dock and door industry that can be typified with low cost and less than ethically performing providers, McKee has proven the exception. It is refreshing to work with a company that does what it says it will do. This approach aligns itself with our standard and highlights the symbiotic working relationship. Knowing I can count on McKee's word for on-time delivery as well as recommendations on alternate equipment based on the needs of the end user makes McKee an invaluable member of our team. I look forward to future projects with McKee in the future."
"McKee has been a Cornell Iron Works' distributor for many years. In that time, we have never received a phone call from a McKee customer about any type of problem. They have been outstanding partners to us, and we would highly recommend them for any coiling door job, even the most complicated. The team at McKee has attended all training offered at the factory and they are completely up to speed on the sales, support and installation of our products. We are very pleased to count McKee as a partner."