Vertical Storing Dock Leveler Products
Take control of your warehouse with a vertical storing dock leveler, ideal for climate-controlled facilities.
VSL Vertical Storing Dock Leveler
The Serco VSL Series vertical storing dock leveler offers unequalled environmental control for companies that need to sustain a clean, energy-efficient warehouse at all times. A hinged bottom pad restricts air infiltration during operation and a remote mounted control panel provides efficiencies in energy costs and overall productivity, saving you both time and money. Vertical storing dock levelers equipped with the Thermal Guard Package are ideal for maintaining the thermal envelope in climate-controlled loading dock applications.
HRL Hydraulic Rail Leveler
The Serco HRL hydraulic rail leveler is specifically created for rail car operations and features the same vertical storing design and safety features as the VSL Series vertical storing dock leveler, making it an ideal solution for increasing efficiency during rail car loading operations.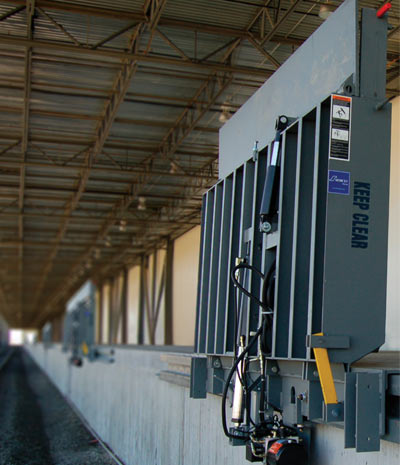 Does your business need overhead door solutions?
McKee Door offers all of our customers the best in commercial garage door service and installation. Whether you need a new overhead door installation or repair and maintenance, we have you covered! Contact us now.
Contact us now for emergency 24 hour commercial garage door repair and maintenance
Contact us if you need brand new commercial garage door solutions, sales and installation