Hydraulic Dock Leveler Products
When you're looking for the best in the industry, Serco hydraulic loading dock levelers are your answer. Since the Serco brand was first established in 1958, its hydraulic loading dock levelers have stood the test of time.
HL Series Hydraulic Dock Leveler
The Serco HL Series hydraulic dock leveler makes hydraulic operation simple with a variety of features to create a safe and efficient working environment for your loading dock. Standard features include single push-button activation, patented HYDRA MAX power-in/power-out lip control, an exclusive SafeTFrame® design for structural support, safety velocity fuses, CLEAN FRAME® design for easy cleanup, integral maintenance strut and more.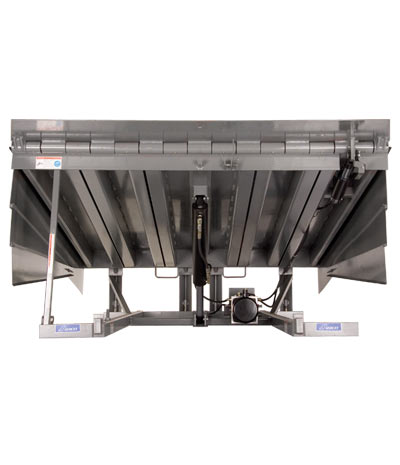 HFC Series Hydraulic Dock Leveler
This full-featured pit-style leveler is the most automated dock leveler on the market. The Serco HFC Series hydraulic dock leveler includes standard features like the exclusive SafeTFrame® design and patented HYDRA MAX power-in/power-out lip control, along with auto return-to-dock functionality and quick cycle lip extend. An interlock capable push-button control panel and mushroom-style stop button improves safety, keeping you and your crew in full control.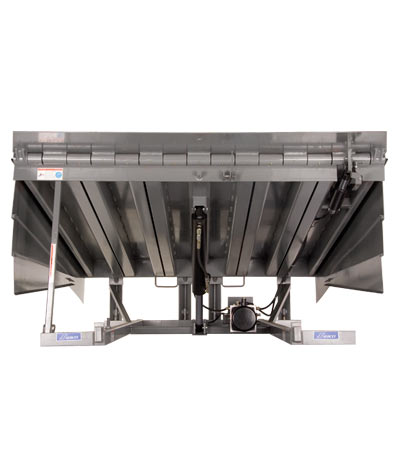 HD Series Heavy Capacity Hydraulic Dock Leveler
Have a heavy load? The Serco HD Series Heavy Capacity hydraulic dock leveler is specifically designed to support the movement of large volume or heavy materials in even the most demanding environments, making it ideal for the paper, steel and auto industries. Like the HFC Series, it includes a push-button control panel featuring a mushroom-style stop button, the patented HYDRA MAX power-in/power-out lip control and SafeTFrame® design for superior structural support. Four model options are available for just the right mix of strength and efficiency, whatever your application requires.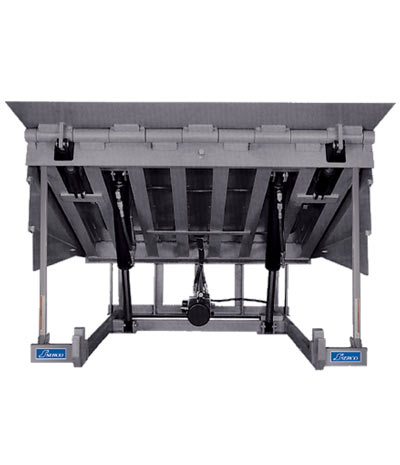 VERSA Series Hydraulic Dock Leveler
The patented Serco VERSA Series VERSADOCK dock leveler offers the flexibility to handle conventional loads as well as below-dock end loads into high-cube (low boy) trailers at a single dock position. The VERSA series hydraulic dock leveler design makes it a full 9 feet wide, accommodating truck beds that exceed the 12" reach of conventional levelers and making forklift maneuvering possible for even extra-wide loads. This dock leveler incorporates the proven features of conventional Serco hydraulic dock levelers, along with the addition of hydraulically positioned steel-faced vertical bumpers. The result? Better versatility, reliability and control, for a loading dock that runs more smoothly no matter what the next trailer brings.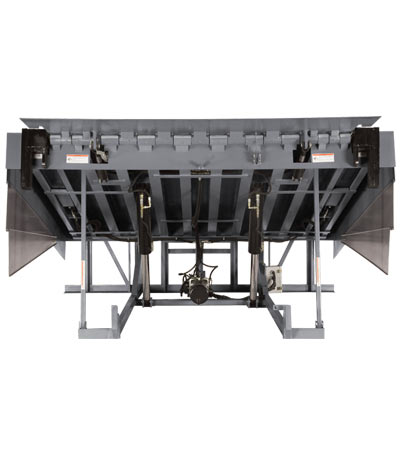 Does your business need overhead door solutions?
McKee Door offers all of our customers the best in commercial garage door service and installation. Whether you need a new overhead door installation or repair and maintenance, we have you covered! Contact us now.
Contact us now for emergency 24 hour commercial garage door repair and maintenance
Contact us if you need brand new commercial garage door solutions, sales and installation