Edge of Dock Leveler Products
This cost-effective loading dock leveler for light to medium traffic loading docks mounts to the face of the dock to assist with loading and unloading of trailers, making it an economical alternative to portable plates.
SM Series Mechanical Edge-of-Dock Leveler
The Serco SM Series mechanical edge-of-dock leveler offers both durability and affordability, with a proven design for top performance. Plus, with simple installation and easy-to-use operation, you'll be ready to work in no time. Standard product features include an exclusive lug-style lip hinge for added strength and extended life, EZ-Lift™ spring assist to reduce lifting force, tire laminated bumpers and an integral maintenance strut.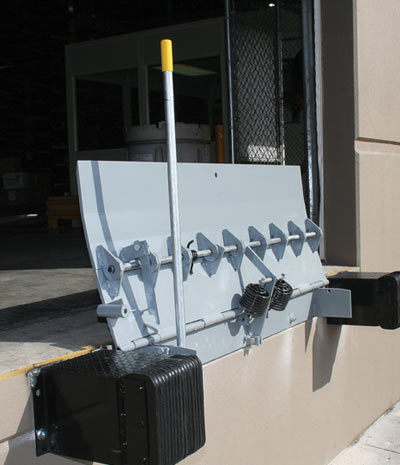 SA Series Air-Powered Edge-of-Dock Leveler
The Serco SA Series air-powered edge-of-dock leveler pairs an air-powered lifting system with convenient push-button operation, taking the manual labor out of loading and unloading trailers for maximum efficiency. Using a patented air bag lift system, this dock leveler offers a reliable performance that cuts down on the cost of ownership, since there are no springs or hold-down to repair or replace. Other premium features include a lug-style lip hinge for even greater strength and durability, along with tire laminated bumpers and an integral maintenance strut.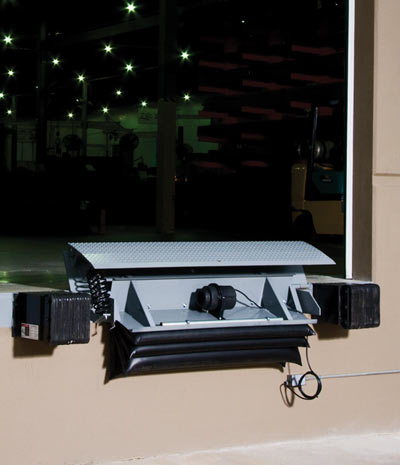 SH Series Hydraulic Edge-of-Dock Leveler
Put safety and reliability first with the Serco SH Series hydraulic edge-of-dock leveler, which features an efficient hydraulic lifting system and a simple push-button operation that eliminates the need for manual lifting. Receive the peace of mind that comes with Serco signature hydraulic-powered performance, along with premium features including a lug-style lip hinge for superior strength and product lifespan, along with tire laminated bumpers, an integral maintenance strut and the exclusive EZ-Hang system for an effortless installation.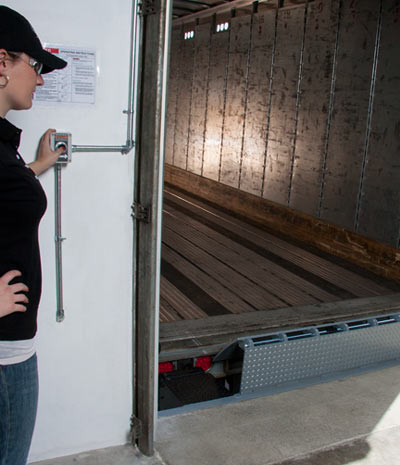 Does your business need overhead door solutions?
McKee Door offers all of our customers the best in commercial garage door service and installation. Whether you need a new overhead door installation or repair and maintenance, we have you covered! Contact us now.
Contact us now for emergency 24 hour commercial garage door repair and maintenance
Contact us if you need brand new commercial garage door solutions, sales and installation