Clopay
Columbus, Ohio Clopay installation repair and service.
Clopay Rolling Sheet Doors
"Clopay manufactures reliable overhead doors to meet the needs of commercial and industrial facilities. From sleek, modern designs like our full-view aluminum doors to rugged, durable rolling steel sheet doors, Clopay has a commercial door for virtually any application. If you are a specifier, Clopay has the resources you need to add our doors to your project. With comprehensive door specs, downloadable drawing files, and a team of knowledgeable representatives available to collaborate with you from the start, you can be confident knowing that Clopay has the products and support for your commercial building project.To learn more about how Clopay overhead commercial doors can meet your needs, view our commercial product line."
Warmer. Quieter. Stronger. Intellicore.
Garage doors featuring Intellicore® insulation technology represent the ultimate smart choice for homeowners. This dense insulation also produces a quieter door, while its industry-leading R-values (up to 20.4) provide year-round comfort and improved energy efficiency. Smart, indeed.
McKee, Inc. Service Capabilities:
24-Hour emergency service
Radio Dispatched Trucks
Service a full range of manufacturers products

Commercial Overhead Doors - Wayne Dalton, Overhead Door Corporation, Haas Door, Clopay Building Products
Loading Dock Systems - Pentalift, Rite Hite, Kelly, Serco, Poweramp, Pioneer
High Performance Doors - Albany Door Systems, Rytec, Dynaco

Turnkey solutions for dock and door construction
Service technicians averaging 10 years of experience
Annual fire door inspections according to NFPA regulations
Planned Maintenance Programs to suit all needs and budgets
Electronic database of facilities equipment is maintained to ensure productivity and eliminates the need for multiple trips
Quality Clopay Service & Reliable Repair
McKee Door Service and Repair staff. Commercial loading dock repair. Our commitment to making your operation safer and more productive doesn't end with your equipment purchase.
The team at McKee, Inc. understands that your equipment is directly related to productivity and employee safety. Emergency Service is available 24/7/365 and is supported by fully-insured and trained technicians working out of company-owned service vehicles. Because of strong relationships with our aftermarket parts suppliers we offer ready access to a broad inventory of parts should it not be located on our fully-stocked service vehicles.
Clopay Commercial Overhead Doors and Shutters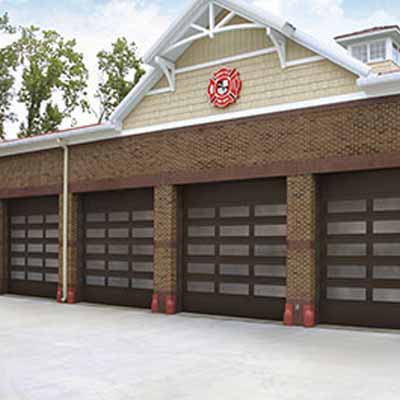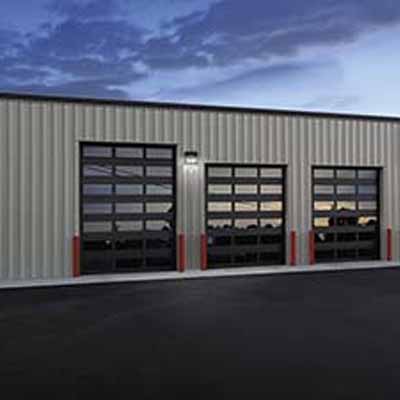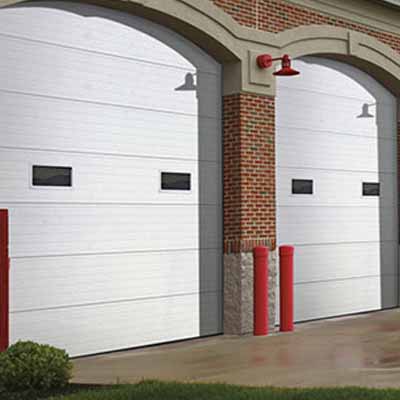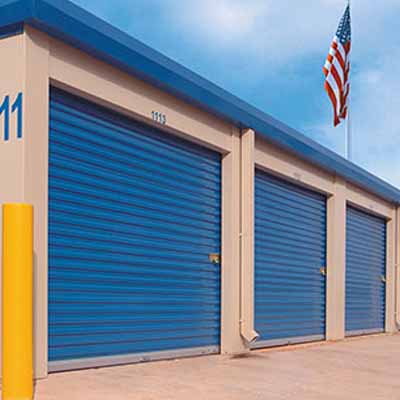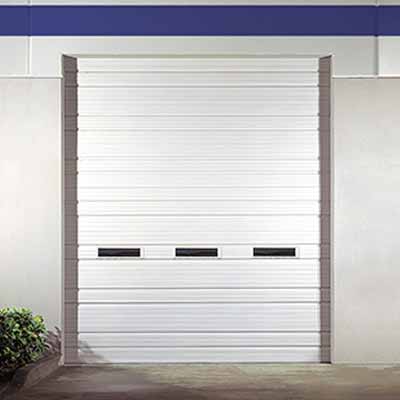 Clopay Service and Repair
Clopay Repair and the 4 Cs of McKee Customer Care
The 4 Cs of McKee Customer Care
CARING
Every transaction is rooted in our clients' needs, worries, and opportunities. To be successful, we have to work to minimize their pain points, and be understanding of the countless project requirement constraints. We want our clients to focus on what they do best.
CREATIVE
We deliver projects in the real world, which means that often our projects occur during business hours, so we have to make sure we don't adversely impact our clients' daily operations.
CLEAR
We must educate our clients. Inform them of their options and make sure they understand the process so they can make the best decision(s) possible.
CONSISTENT
We must be consistent in our work from fit to finish as well as consistent in our approach to communicating and business.
Customer Reviews
Why should you have McKee Door perform your Clopay repair or installation? Find out more from our customer reviews!
Clopay Installation Repair and Service Columbus, Ohio
Average rating:
5 reviews
A review from Angie's List
May 12, 2020
Columbus, Ohio Clopay Repair
Friendly and knowledgeable. Worked with Mark Girard over the phone and then Matt Girard in person for the field measurement. We received the quote quickly and found it very fair (we checked on handling ourselves through Home Depot, the prices were virtually indentical). The work was done in less than an hour and looks flawless. We had Some small finish defects on the door. The day I reported them, Matt Girard was at the house to check them and at my request, simply ordered me some touch-up paint. A good company to work with. 

Description of Work: New overhead door repair.
A review from Angie's List
May 12, 2020
Columbus, Ohio Clopay service
I was extremely satisfied with the entire operation of having my garage door replaced. I did not do any price comparison. Had all my questions answered. All personal encounters were very helpful, knowledgeable and friendly. Will very willingly return tot hem for future needs.
May 12, 2020
Great overhead door service - Clopay
McKee Door and their entire organization are a great company to be associated with. They get it and their customers benefits.
May 12, 2020
Quick service on Clopay door
Called 6:30 PM on my door that needed immediate repair 2 1/2 hours later we are up and running
May 12, 2020
Pentalyft's review of McKee Door Commercial Service
Looking for outstanding service from a loading dock equipment and overhead door dealer in the Columbus, Ohio area? McKee Door Sales is your number one choice! From the design process to installation and customer service, McKee Door Sales will walk you through the steps seamlessly until the work is done and then keep your product running smoothly with a planned maintenance package. Great company, great people!