Motor Operators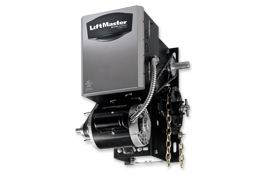 Motor Operators: Medium Duty – Standard Duty – Heavy Duty
McKee Door Sales carries a complete line of industrial overhead door motor operators to compliment our sectional and rolling steel door product lines. Commercial overhead doors are an essential component of your business, and any open or closure failure can be frustrating and costly in terms of time and production. When installing a commercial garage door operator from McKee Door Sales, you get an integrated door system that comes with our guarantee for reliable performance when you need it most.

Contact us today to discuss your application and requirements for your project.

McKee Door Sales carries a full line of operators to fit any application. For extra safety, we offer a complete line of safety accessories to ensure personnel safety and prevent products from being damaged.

McKee Door Sales is an authorized dealer of Liftmaster, John Greene, and Manaras products.

McKee
4200 Hamilton Square Blvd
Groveport, OH 43125
Tel: 614.833.1416
Fax: 614.833.1976